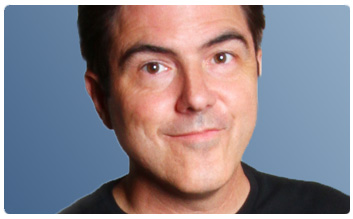 Thanks for stopping by my site. Yes, it was built before mobile was a thing. It's really just a place to keep my stuff. This is how people got jobs before LinkedIn.
The Quick Version

I'm Scott Roeben, and for a time I was best known for my humor site, Dribbleglass.com (currently on hiatus). The site had millions of visitors in its heyday and inspired a book, "Twisted Billboards."
Now, I do a Las Vegas blog, VitalVegas.com, the most popular, influential Las Vegas blog, ever. Actual results may vary. After seven years of it being a hobby, VitalVegas.com has become my full-time gig. If I were more ambitious, I'd create a section of this site devoted to talking about how I turned a hobby into a self-proclaimed media empire.