One of my photographs appeared in this billboard for Spread the Word Nevada: Kids to Kids,
a children's literacy organization. The billboard is currently being used at various locations in Las Vegas.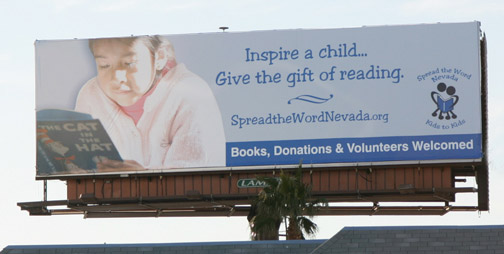 Update! My photo was used on a second billboard. I say, go big or go home. Or something.