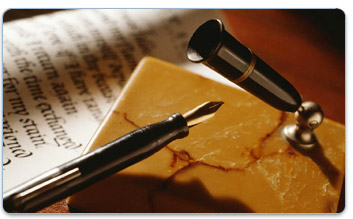 These Are My Words
There's no denying the power of words. To convince, to entertain, to inspire.
My writing has spanned a broad range of forms and functions. I've done humor, advertising copy, corporate communications, fiction, travel writing, scriptwriting, brand messaging, news releases and more.
This site contains a small sampling of my words. You'll find additional words in the Ads section, or below:

Marketing Copy Samples From Harrahs.com


Holiday E-Card for World Series of Poker


Quoted in "Writer's Digest"


My Words Are Featured in Spanish Books


Quoted in "A Mammoth Books of Zingers..."


Quoted in "Let's Talk About Sex" Book


Quoted in a Book Titled "Sexy Quotes"


My Better-Known Quotes


More Quotes


One of My Earliest Humor Articles


E-Mail Piece for Las Vegas Hotels (.pdf)


E-Mail Marketing E-Mail Targeted to the GLBT Community for Paris Las Vegas


An E-mail for Harrah's Customers


Online Promotion E-Mail for Harrah's


Quoted in "What Are the Odds?" Book


Another Promotion E-Mail for Harrah's


Harrah's Holiday-Focused E-Mail


My Quotes at Quotes Daddy


A Blurb for a Pet-Sitting Book


Quoted in the "Snark Handbook"


Quoted in "I Never Metaphor I Didn't Like"


Quoted in "Greatest Quotations of All Time"


Quoted in "Sex & Intimacy"


Quoted in "101 Chocolate Sex Positions"


Misquoted in the novel "Bachelor Degree"


Quoted in "Sexy Cryptograms"


Quoted in "Facebook Sex Positions"


Quoted in "Telling It Like It Is"


Quoted in "Fast Food Dating"


Quoted in "Giftige Citater (Poisonous Quotes)"


Quoted in "2,548 Wittiest Things Anybody Ever Said"


Quoted in "The 2,320 Funniest Quotes"


Quoted in "Sex By Numbers"